the PURSUIT: A Day of Growth & Study for Women
Apr 24, 2021 | 8:30 am - 4:30 pm
---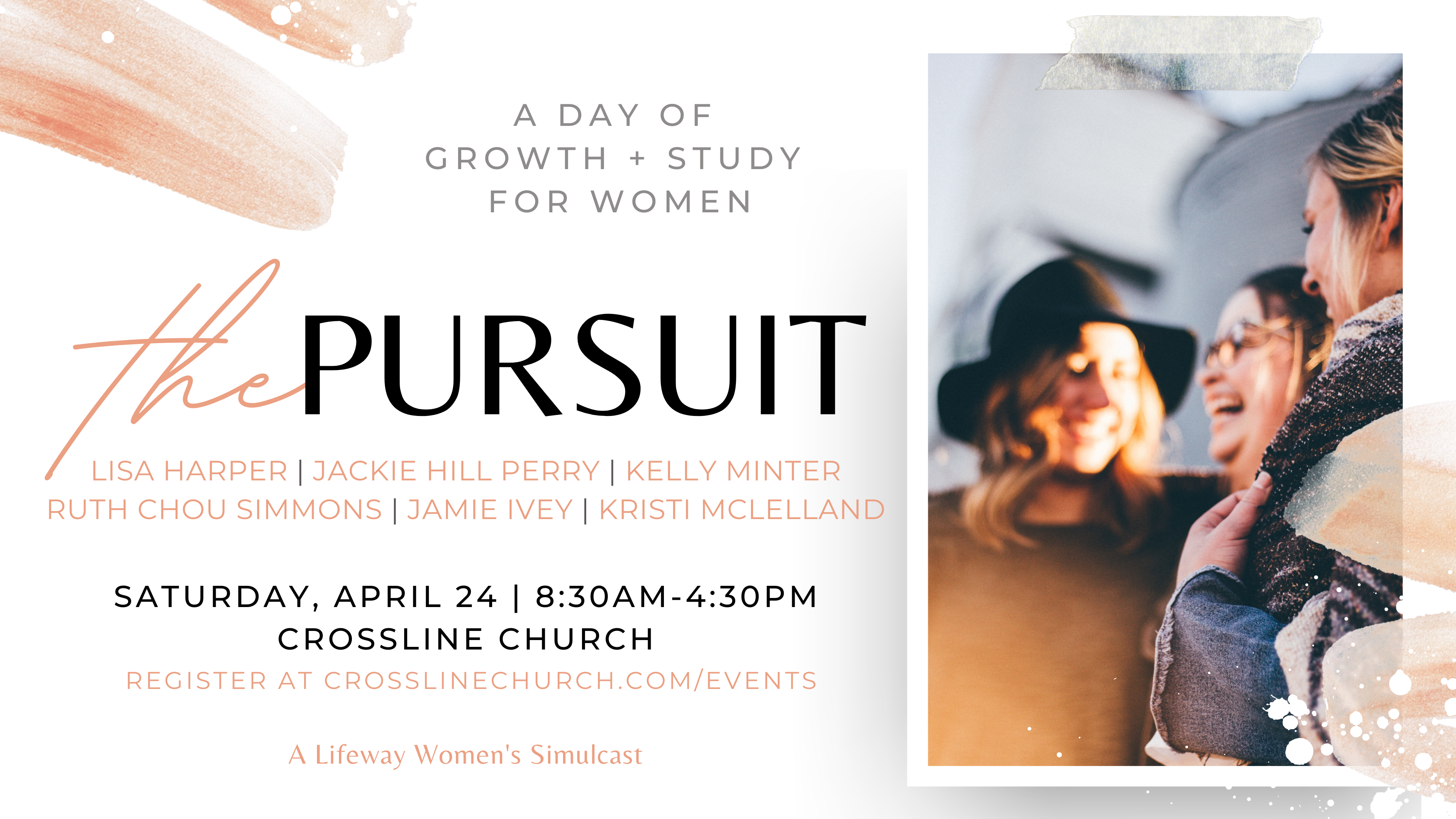 Join us as we tune into the LIFEWAY Simulcast together, featuring worship, biblical teaching, and fellowship with our women.
-$25 registration fee, lunch included.
This Livestream Event will be cast on both our indoor and outdoor screens in our Worship Center and Patio. Lunch, snacks, and coffee will be served outdoors. 
"…pursue righteousness, faith, love, and peace, along with those who call on the Lord out of a pure heart." – 2 Timothy 2:22
Limited Online Tickets for Home Viewing are available on a first-come, first-serve basis. Please email us at [email protected] to purchase one ($15).
Event Schedule:
8:30 a.m. Event Begins with Worship
8:45 a.m. Session One
9:20 a.m. Session Two
10:00 a.m. 15 Minute Break
10:15 a.m. Session Three
10:55 a.m. Session Four
11:45 a.m. 1 Hour Lunch Break
12:45 p.m. Special Feature
1:10 p.m. Session Five
1:55 p.m. Session Six
3:05 p.m. 15 Minute Break
3:40 p.m. Session Seven
4:30 p.m. Event Concludes