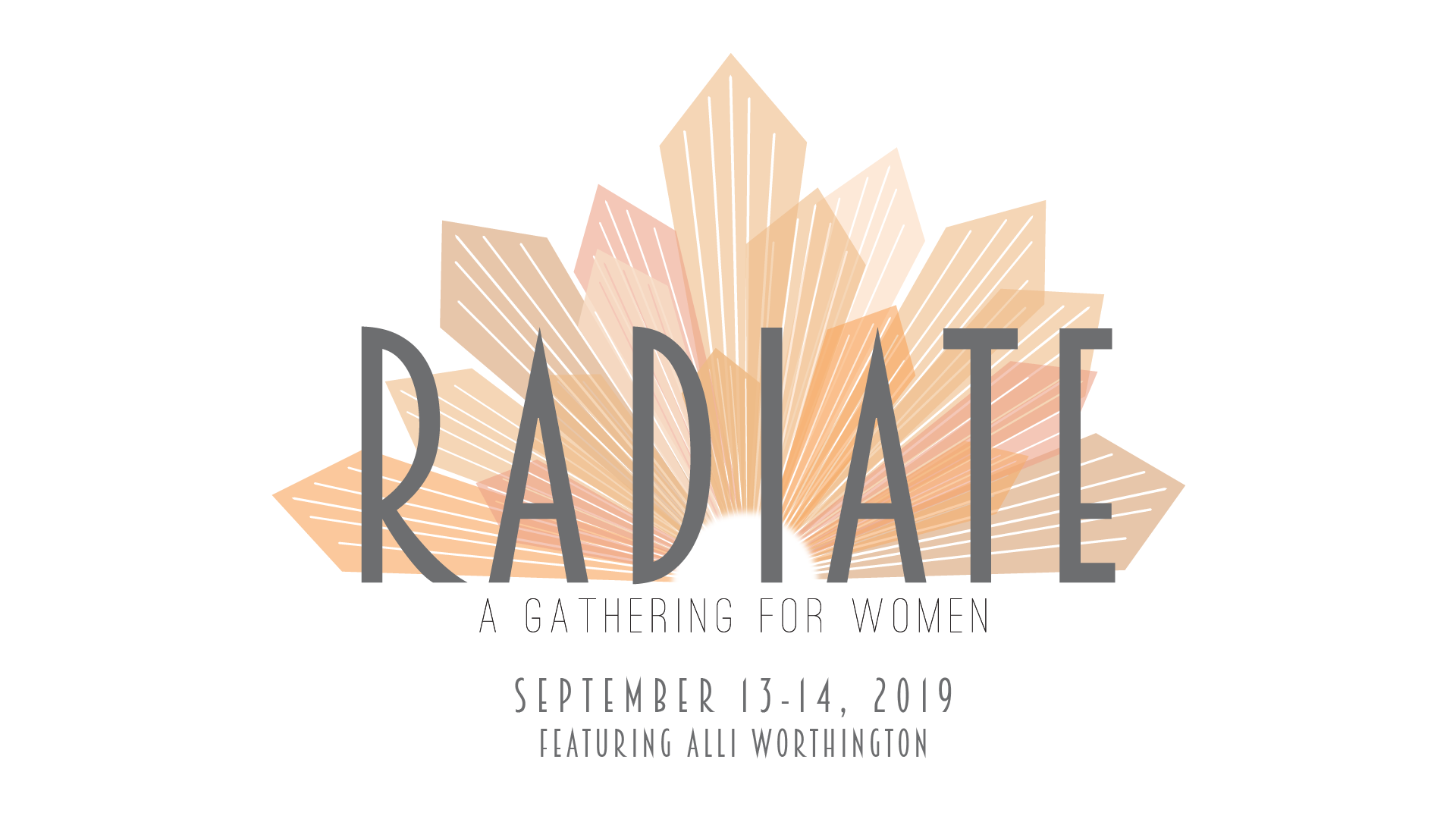 What:
RADIATE – A Gathering for Women at Crossline Church- 23331 Moulton Pkwy, Laguna Hills
Speaker:
Alli Worthington, author & speaker
Friday:
7:30-10:30pm (Doors open at 6:30pm)
Saturday:
9am-2: 30 pm (Morning Quiet Time at 7:45 am)
Sunday:
"RADIATE Sunday" at our 9 & 11 am Services
Radiate: A Gathering for Women
What do you RADIATE??
As women, we desperately want to RADIATE God's love, joy, peace, and patience in our lives. Sometimes though, our hectic lives and busy pace leave us radiating quite the opposite—anger, frustration, worry, and fear. No woman wants to live like this—that's why RADIATE exists!

RADIATE gives us an opportunity to hit pause on our busy lives, refocus our priorities, and refuel our souls together as women seeking to experience more of God!

Guest speaker, author and Bible teacher, Alli Worthington, will encourage us to get unstuck from rhythms of life that make us weary. She'll help us to let go of what "looks good" and make way for what's "truly great" and find real peace and purpose in this world of crazy!

Join the women of Crossline for 2 days of much-needed fun and laughter, rest and replenishment, and encouragement and inspiration!  Tickets: $89, or $99 at the door.
ONLINE REGISTRATION IS NOW CLOSED. TICKETS AVAILABLE AT THE DOOR FOR $99